This is how it goes round for everyone
All rules of the event at a glance
The following rules must be adhered to when participating in the "Beer Bachelor*" event and apply as a condition of participation:
All participants must comply with the rules and general traffic regulations of the respective city.
All participants must have reached the age of 18.
There is a respectful interaction with all other participants, restaurateurs and other guests in the location.
The exam takes max. 5 hours (It is not about speed!).
The Bachelor can only be achieved by consuming the drinks in the participating locations. Remember to get a stamp per drink and per location on your certificate.
Drinks for this event will only be served by showing your wristband (received at the start) and only at the bar.
In each location there is only one stamp for one drink . There will be no stamps for additional drinks in the same location.
 The locations determine the size of their drinks themselves.
To receive the degree, the certificate handed out at the beginning must be shown at the graduation location. The bachelor grade will be determined by a final exam at the graduation location.
Creativity is required for the final exam!
Degrees build on each other:
1. beer bachelor (10 locations / 10 drinks / 5 hours)
2nd Beer Master (12 locations / 12 drinks / 5 hours)
3rd Doctor (14 locations / 14 drinks / 5 hours)
4. habilitation (15 locations / 15 drinks / 5 hours)
*If there are not enough locations, you are allowed to have a second drink in 2 bars for a 2nd stamp.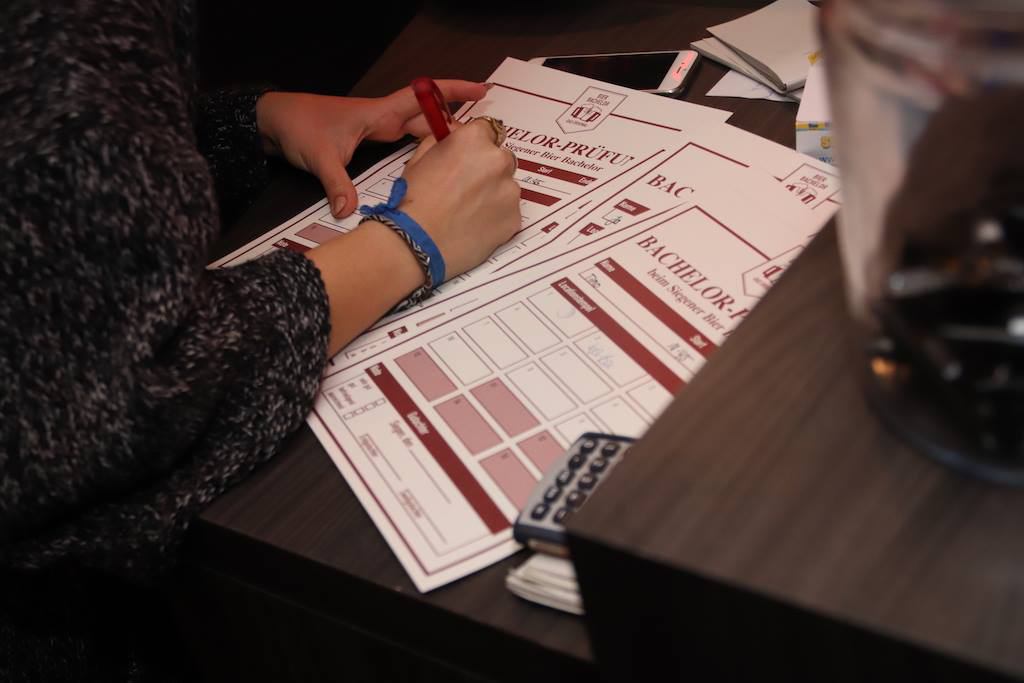 *The ticket loses its validity 15 minutes after the specified start time!
Failure to comply with the rules may result in exclusion from the Beer Bachelor.
*These rules apply to the Beer Bachelor, which takes place 2 times a year for students. Individual dates have their own rules!
*If necessary, rules in cities differ, you can find the rules for the respective city on the location and city guide, which will be handed out at the start.